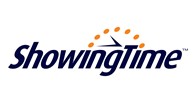 If a member firm would like to use ShowingTIME as their showing service, the company must first contact ShowingTIME directly to learn about their services, features, and costs.
Phone: 800-380-4008

Email: 

Sales@ShowingTime.com 
Cost for firm-specific data feed to ShowingTIME: $50 set-up fee plus $10 per month.
Also available for Home Inspectors!
See more information about ShowingTIME HERE!

Homesnap Showings: Company Sign Up HERE
Contact Homesnap: 800-431-5509
M-F 8AM-7PM, SAT 8AM-5PM
Cost: $50 Set-up Fee with no monthly charges
Only one showing system may be used in Paragon at a time.