What is SupraWEB? SupraWEB goes hand in hand with the Supra eKEY app. With SupraWEB set up, you can assign a lockbox to a listing, generate AUTHORIZATION CODES, change your pin code, organize lockbox inventory and track lockbox activity. Go to Supraekey.com and register to use SupraWEB today!
How-​To
Use your Supra eKEY with no cell service needed:
Documents
*Important:
Please make sure to always store keys in the correct area of the lockbox key container (see below images). If the lockbox is jammed, the agent/company responsible may be fined for the damaged equipment.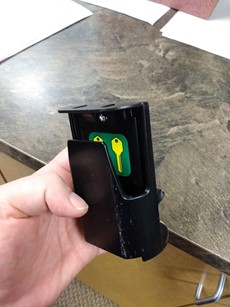 Correct area to store key         Incorrect area to store key (will jam the key container)

Supra Agent Support
1-877-699-6787
Seven days a week 7:00 am-9:00 pm
RANW MLS Lockbox & Key Support
920-739-9108
Monday-Friday 8:30 am-5:00 pm 
E-mail aschilling@ranw.org or khubers@ranw.org